Product Description
Description
Weighing only 7 kgs./15.43 lbs. and with a working load limit of 2,500 kgs./5,511 lbs., the evo2 remote release hook has additional features than its bigger counterparts. Smaller, more compact, lighter, more efficient, more versatile… Smarter!
The evo2 is an automatic crane hook which, like the rest of the range of our lifting hooks for cranes, hooks on and releases the load remotely, increasing safety, productivity and comfort of all cargo lifting operations.
Our smallest automatic crane hook lifts and releases the load remotely. The remote controlled crane hook generates a magnetic field that attracts and orients the sling, masterlink or rigging gear. The operator then presses the "close" button on the remote control to automatically close the crane hook, without any manual intervention, operating remotely from a safe distance.
Highlights
Small, Compact, Light & Tough
Automatic hook that is lighter, smaller and more compact but equally as strong.
Latch
The evo2 automatic hook can be configured with an automatic retractable latch or with a rigid latch. The Spring Loaded Latch impedes the slings from accidentally unleashing from the hook. The Rigid Safety Latch is for more extreme operations (marine, offshore), where constant movement can contribute to the unleashing of the slings from the hook if using the spring loaded latch.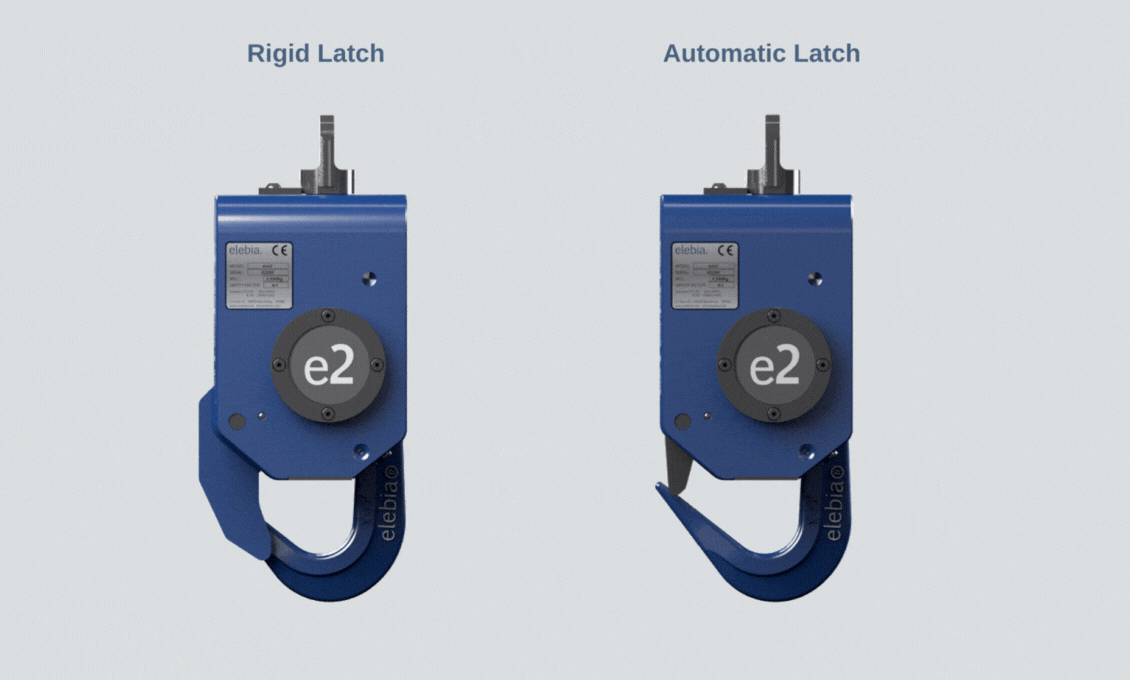 Efficient
The evo2 battery is smaller and lighter than the rest of the range of safety hooks. With the new Eink charge status display system and new electronics, autonomy and consumption are optimized. 3 hour charge - 1 week's power.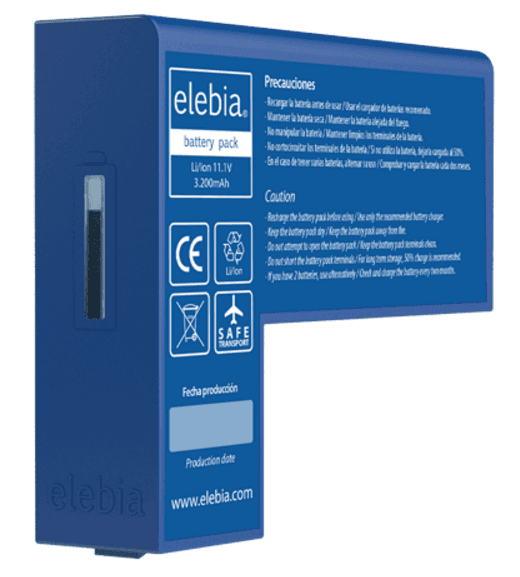 Swivel with Bearings
The bearings allow the hook to rotate freely. The operator can lock it at every 90º position.
Clutch Protected Motor
The evo2 automatic crane hook has its motor clutch protected. Thanks to this innovation, impacts on the automatic hook will not be transmitted to the motor, extending its lifespan.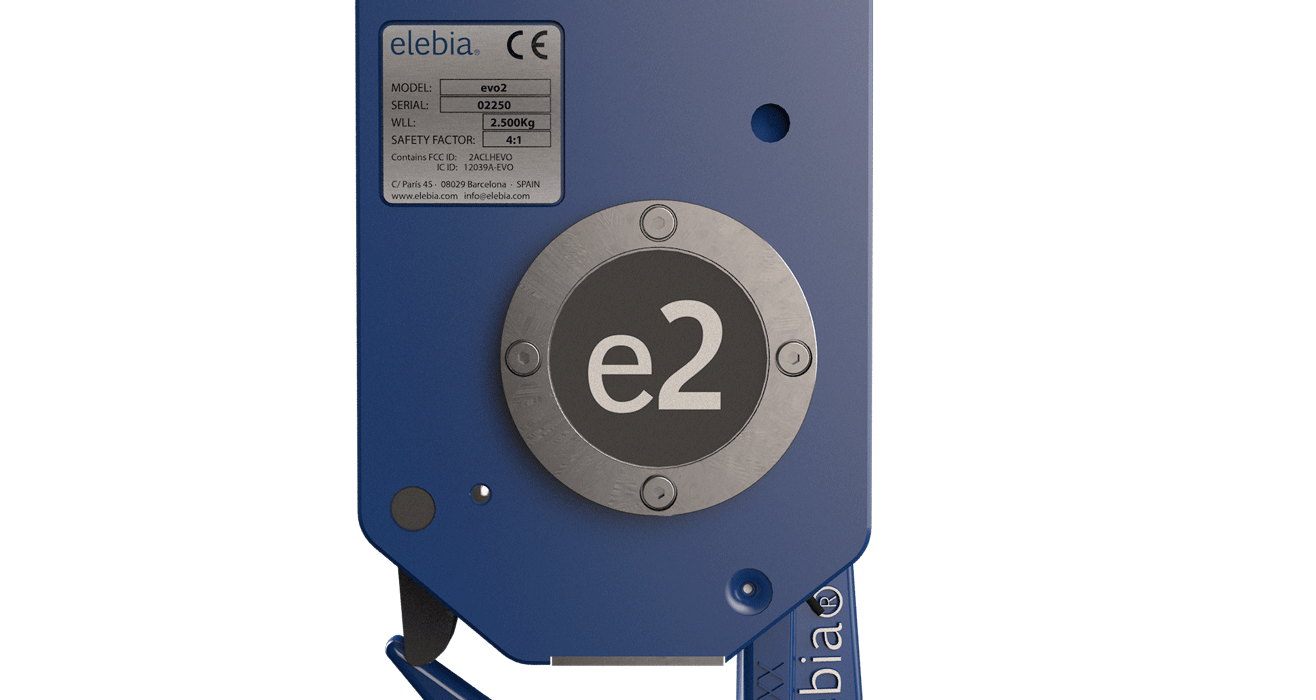 Top Link
The system that links the automatic hook with the crane can be customized in order to adapt itself to any kind of situation.
Fail-safe Design
Just like the rest of our bigger automatic hooks, the evo2 is designed under a fail-safe principle that makes it impossible to drop a suspended load. Due to its geometry and its motor, the safety hook will never drop the load if it's not placed correctly on a horizontal surface.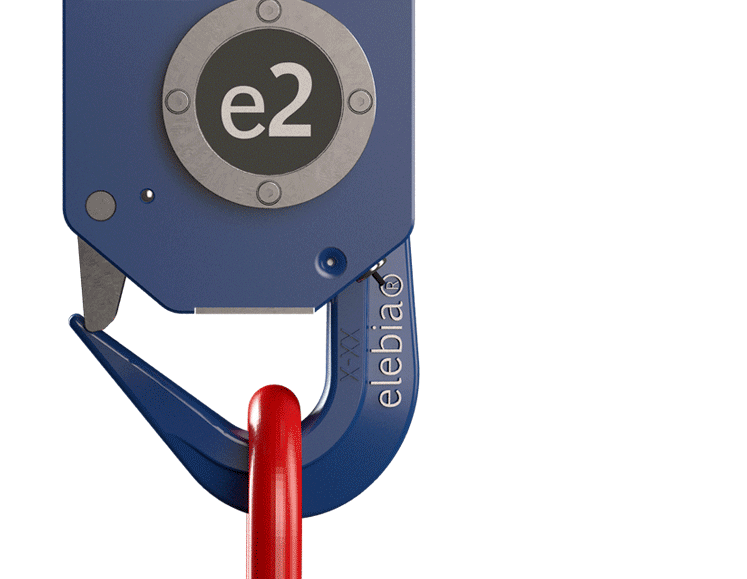 Encoder
The evo2 automatic hook incorporates an innovative position encoder. This allows the user to know the exact position of the crane hook, allowing better control. This results in longer motor life and safer operations. The sensor is contactless: no wearings and zero maintenance.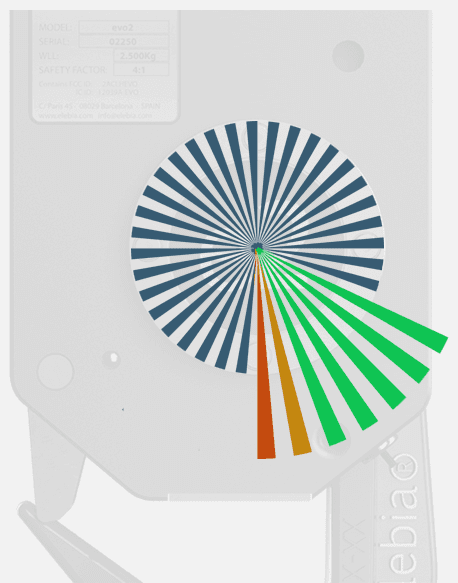 Magnetic System
The elebia crane hooks come with a unique magnetic system, formed by 32 neodymium permanent magnets. These magnets are placed in a precise configuration that generate an oriented magnetic field with 3 functions: attract, center and orient the masterlink. This basic component, which is present in all our remote hooks, is what allows the remote engage of loads.

Bumpers
The bumper for the automatic crane hooks is the perfect shock absorber that protects the safety hooks from impacts.
With safety always in mind, the new evo2 Bumpers which protect the lifting hooks for cranes from impacts now also carry a LED status indicator, which shows the lifting hook's status at all times with a high-brightness 4 colour colour-code scheme visible from the operator's position.
Protect the hook and your load from scratches and day-to-day wear.
Protect workers in case of impact.
Extend product life.
Reduce maintenance costs.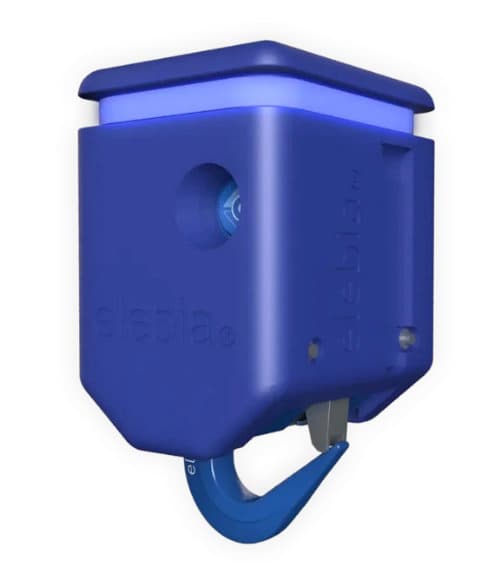 Remote Controlled
Simply open and close the automatic crane hooks or receive real-time information of weight, battery level, and other values of the lifting and manoeuvreing operation. As with the rest of our lifting products, the automatic crane hook can be paired to the eMAX, eMINI and/or eINST installable remote controls. All of them allow a simple, flexible, precise and reliable control in a fail-safe way.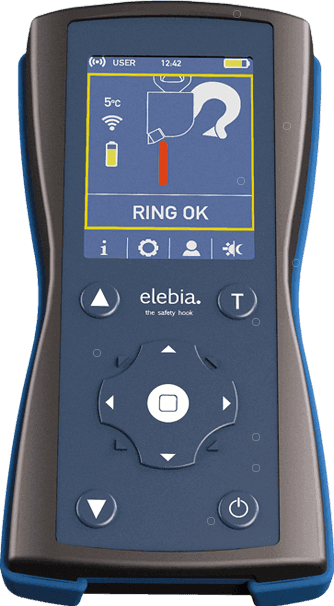 Weighing Scale
The complete range of automatic crane hooks can be upgraded with a load cell to weigh the load that is being lifted. This cargo cell is precise, reliable, compact and fully integrated into the safety hook, representing no increase in weight or dimensions of the unit. The load cell is recommended for preventing overloads and for load control. Load cells can also be retrofitted into older models of our hooks. The load cell in combination with the eMAX remote control transforms all of our crane hooks into a precise weighing scale with advanced features.
Features
Features
Top link

Can be customized in order to adapt itself to any situation.

Swivel with bearings

The bearings allow the evo2 automatic lifting hook to rotate freely.

Ready to be upgraded with load cell

Information on weight being lifted.

Swivel with lock

The operator can lock it at every 90o position.

Efficient battery

Autonomy and consumption are optimized.

Clutch protected

Motor protected by slip clutch.

Position encoder

Contactless sensor which allows to know the exact position of the evo2 automatic lifting hook.

Magnetic field generator

Allows the remote engage of any load.

Automatic latch

The latch retracts automatically while the evo2 automatic lifting hook opens. This way, it remains hidden and protected.

Forged hook
Specifications
Regulatory Standards

ASME B30.10-2009

ASME B30.20-2010

UNE-EN 1050

UNE-EN 1677-1:2001 + A1:2009

UNE-EN 1677-2:2001 + A1:2008

UNE-EN 60204-1:2007

UNE-EN 61000-6-4:2007

UNE-EN 61000-6-2:2006

UNE-EN ISO12100:2012

EN 10204 3.1.B

D89/391/EEC

D89/654/EEC

D89/655/EEC

D89/656/EEC

D92/58/EEC 9a

Directive on Machine Safety (D2006/42/EC)

EMC Directive (2014/30/EU)

Low Voltage Directive (2014/35/EU)

Radio Equipment Directive (2014/53/EU)

Assurance of Production Quality in accordance with ISO9001

DNV GL Certified (evo5 / evo10 / evo20)

ARIB Construction Design Certification Number 203-JN0689

FCC Identifier 2ACLHEVO for Equipment Class: Digital Transmission System

Each mechanism is delivered with the CE stamp and a declaration of CE conformity

elebia is a member of F.E.M. (European Federation of Materials Handling
Need more information?
We can help.