Product Description
Description
The NEO range of lifting hooks have been designed as the perfect solution for lifting and transporting bell furnaces, as well as for most oversized lifting points of up to 180mm Ø. The lifting hooks allow the remote engage and release of any load and under its fail-safe design, it is impossible to drop a suspended load. The lifting and manoeuvering of bell furnaces implies limited visibility and to make sure the process goes as smooth as possible the lifting hooks can be set with the Autoclose Mode.
20,000 kgs./44,092 lbs. lifting capacity
Ideal for oversized lifting points (up to 100mm Ø)
Remote engage and release of load
Fail-safe Design: Impossible to drop a suspended load
Safety factor of 4:1
Highlights
Swivel with Bearings
The bearings allow the NEO20S lifting hook to rotate freely. If required, the swivel can be set in a fixed position.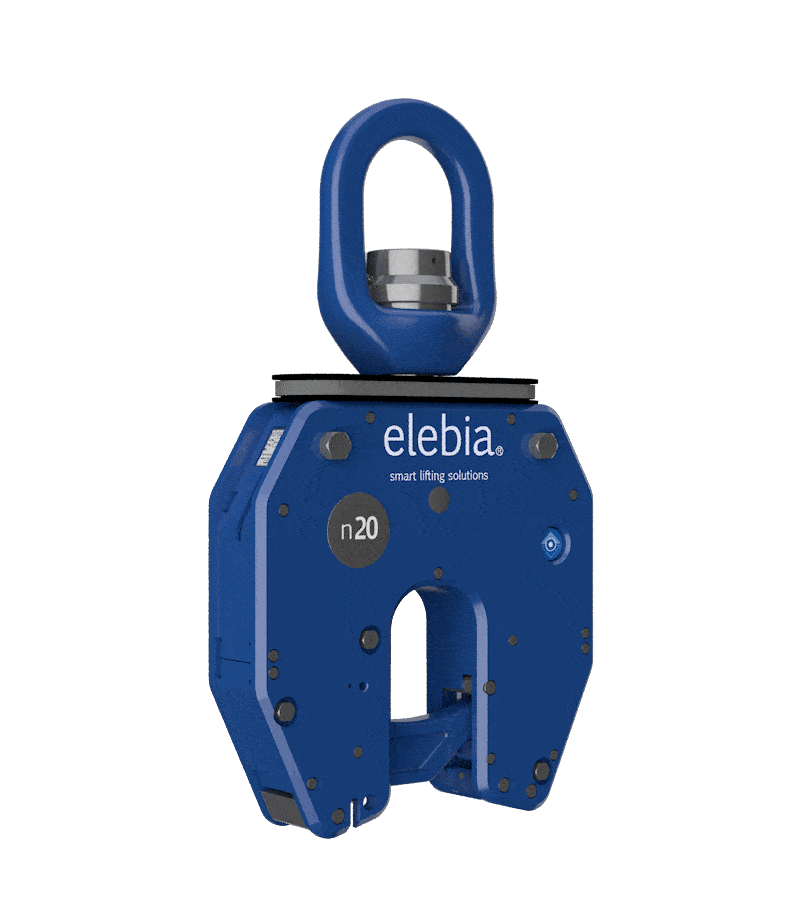 LED Status Indicator
The optional High-Brightness LED status indicator is an additional safety measure which shows the lifting hook's status at all times with a bright 4 colour colour-code scheme visible from the operator's position. The pulse of the LED status indicator takes an intermittent pattern after 10 seconds in order to save battery. This feature is optional.
Green: Lifting Hook is Open / Release Load
Red: Intermediate: Do Not Lift! *Blue: Lifting Hook is Closed / Lift & Manoeuvre Load
White: Low Battery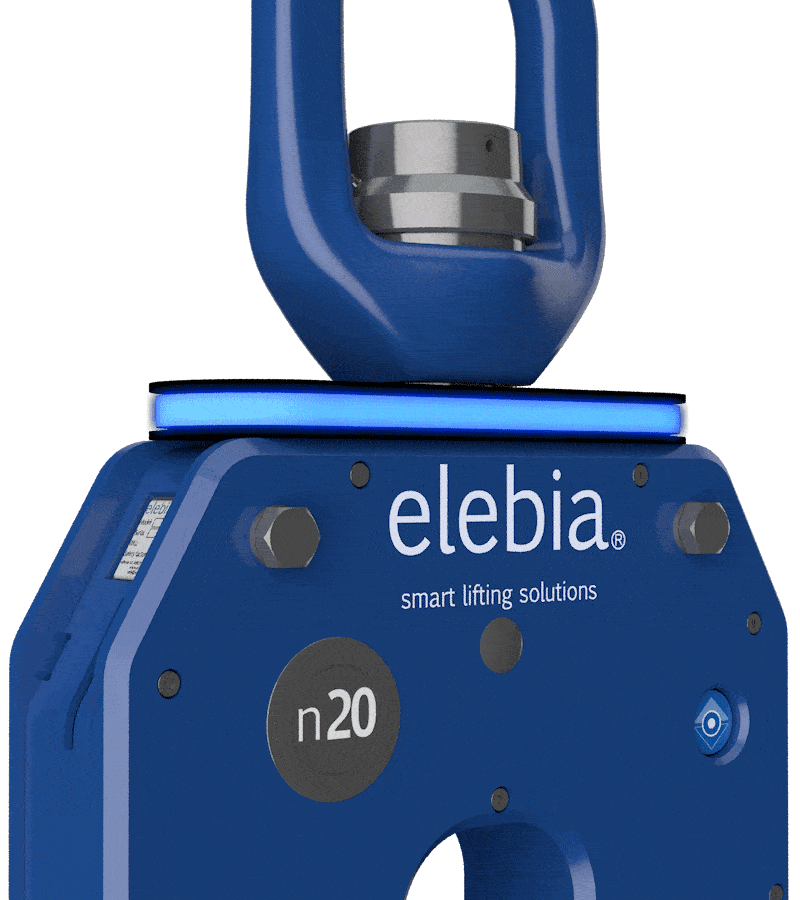 Smart Battery
With the high-capacity battery, a simple 3 hour charge allows for more than 3.000 cycles or over 250 hours in standby mode. By means of the eMAX remote control, the electronics of the lifting hook can be configured so that when the battery charge is below a preset threshold by the user, the hook can only be opened. With this threshold, even if the battery is almost discharged, you will always be able to open the lifting hook and release the load.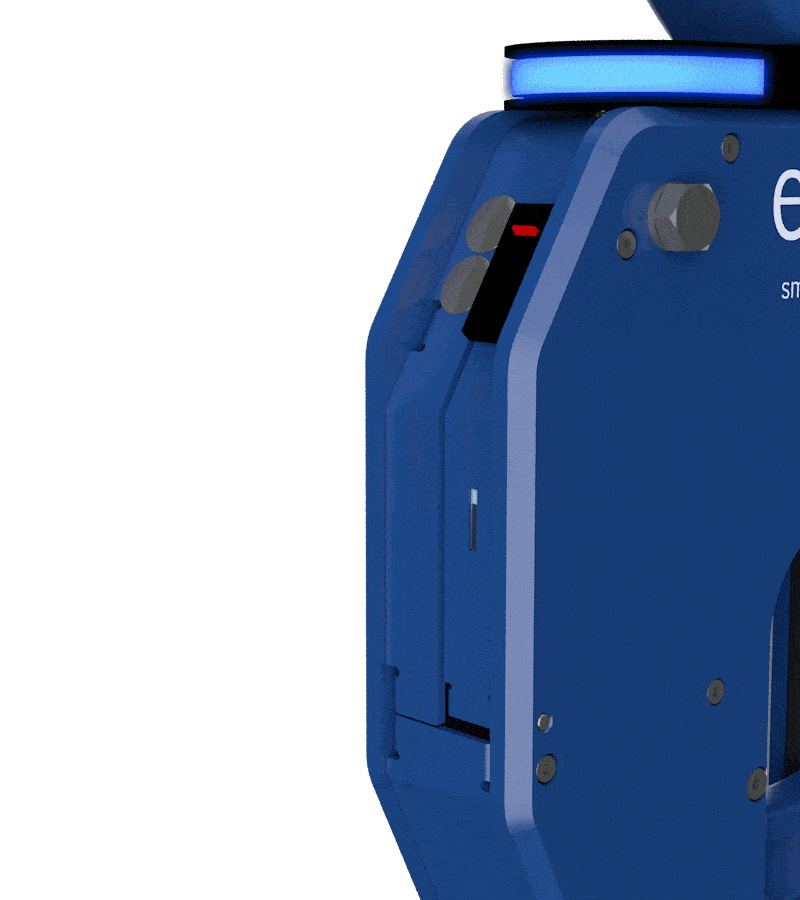 Load Cell
The NEO20S carries a precise load cell. It is fully integrated into the lifting hook, representing no increase in weight or dimensions of the unit. With the load cell, and should there be a suspended load on the hook, the intermittence of the LED status indicator's pulse is of higher frequency. This feature is optional.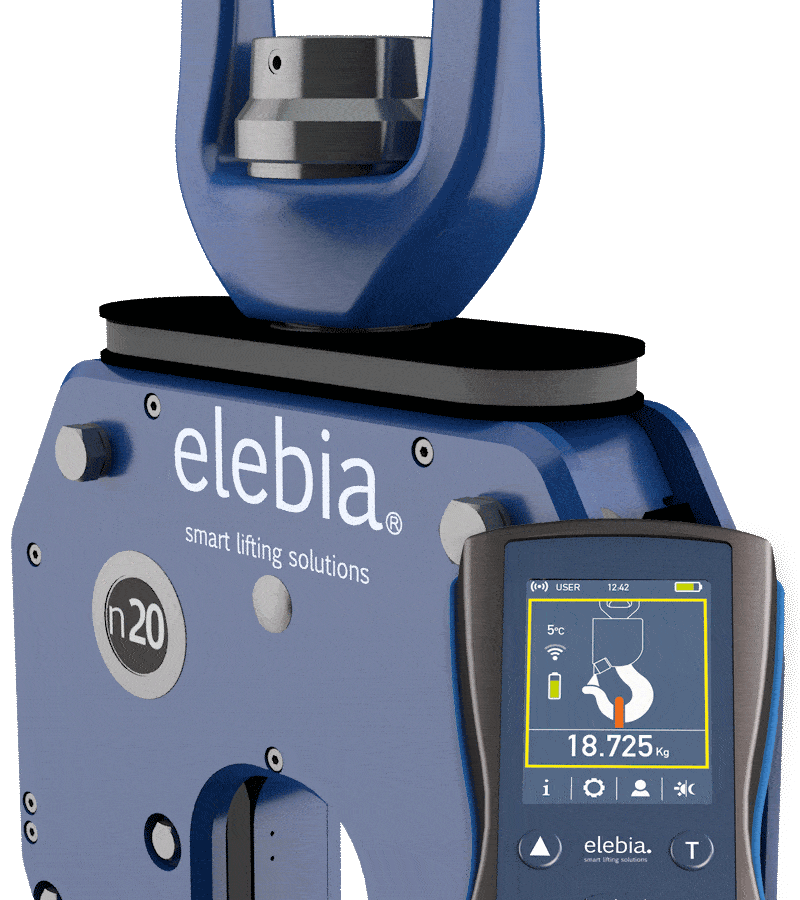 Autoclose Mode
A contact sensor detects when the hook is closed, and NEO20S closes automatically.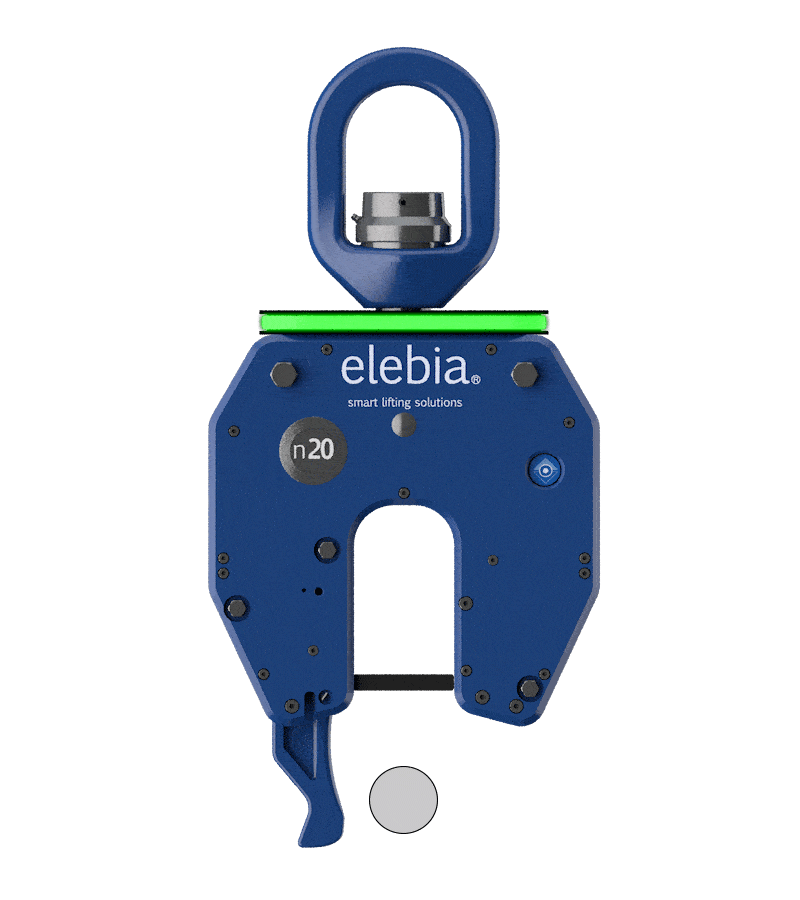 Laser Pointer
As an optional feature, the NEO20S carries a Laser Pointer. It acts as a guide to perfectly place and set the lifting hook in the correct position when approaching the lifting point. To activate it, simply press the button beside the battery slot. This feature is optional.
Remote Controlled
The NEO20S can be paired to either the eMAX, eMINI or eINST remote controls, or to all 3 if necessary.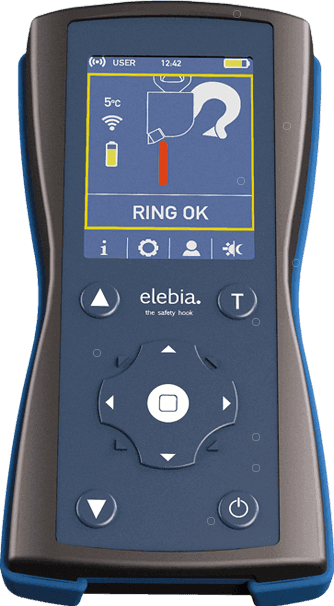 Fail-safe Designed
Just like the rest of the NEO range of lifting hooks, (and all of our lifting products for that matter) the NEO20S lifting hook is designed under a fail-safe principle that makes it impossible to drop a suspended load.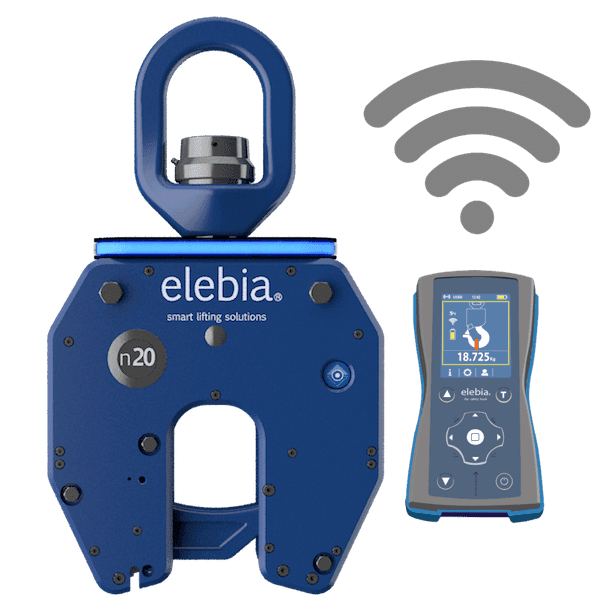 Manual Override
If there's ever the need to manually override NEO20's electronics, the process is very simple.
Insert the end/tip of pole in the cover's slot.
Lower the end/tip of pole until it reaches the narrow lower bottom end of the cover's slot.
Pull until the cover opens and wait until LEDs turn green.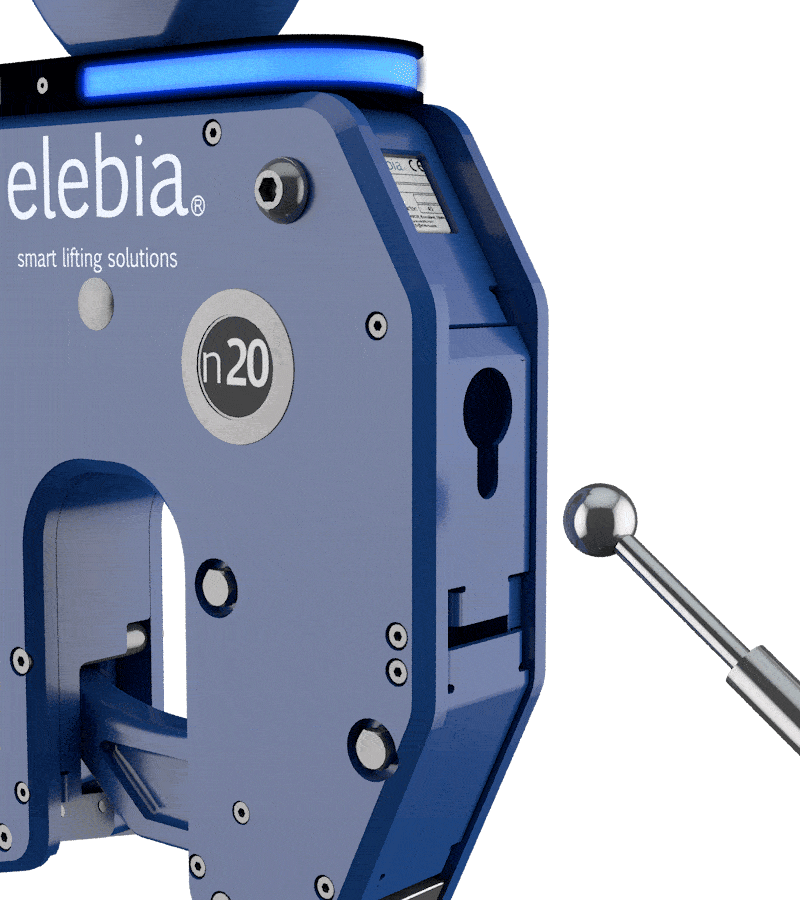 Specifications
Regulatory Standards

ETSI EN 303 446-1 V1.1.0

ETSI EN 303 446-2 V1.1.0

ETSI EN 300 220-1 V3.1.1

ETSI EN 300 220-2 V3.1.1

EN 10204 3.1.B

UNE-EN ISO12100:2012

UNE-EN 1050

UNE-EN 13135:2013

UNE-EN 60730-1:2013

UNE-EN 61000-6-4:2007

UNE-EN 61000-6-2:2006

UNE-EN 60204-1:2007

Directive on Machine Safety (D2006/42/EC)

EMC Directive (2014/30/EU)

Low Voltage Directive (2014/35/EU)

Radio Equipment Directive (2014/53/EU)

Assurance of Production Quality in accordance with ISO9001

ARIB Construction Design Certification Number 203-JN0689

FCC Identifier 2ACLHEVO for Equipment Class: Digital Transmission System

Each mechanism is delivered with the CE stamp and a declaration of CE conformity

elebia is a member of F.E.M. (European Federation of Materials Handling).
Need more information?
We can help.