Product Description
SSC Controls
DG500
Foot Switch
Heavy-duty dual pedal foot switch
SSC Controls
DG500
Foot Switch
Heavy-duty dual pedal foot switch
Description
The DG500 connects any two G-Series foot switches onto a single base platform, with a cable exiting the back of each foot switch. The dual platform consists of a rugged steel base with bumper feet. The handle has an easy-grip ball knob that makes it easy to lift or move around the unit without having to bend down (the handle can be removed if not needed). Ideal for applications such as metalworking equipment, bend or press brakes, pipe rollers, scissor lifts, lift tables, positioners, twin pedal, up/down, and forward/reverse foot switch applications.
Features
Can be equipped with any combination of G-Series foot switches.

Tough steel enclosure with powder-painted finish.

Durable bumper feet (can be removed for bolt-down option).

UL Listed and CSA Certified (note: "-OC Option" models are not UL listed).

Designed and manufactured under an ISO 9001 certified quality system.
Highlights
Optional Open Cover
G-Series Dual Base with Open Cover (-OC Option): Same as the DG500 but with no divider between each foot pedal.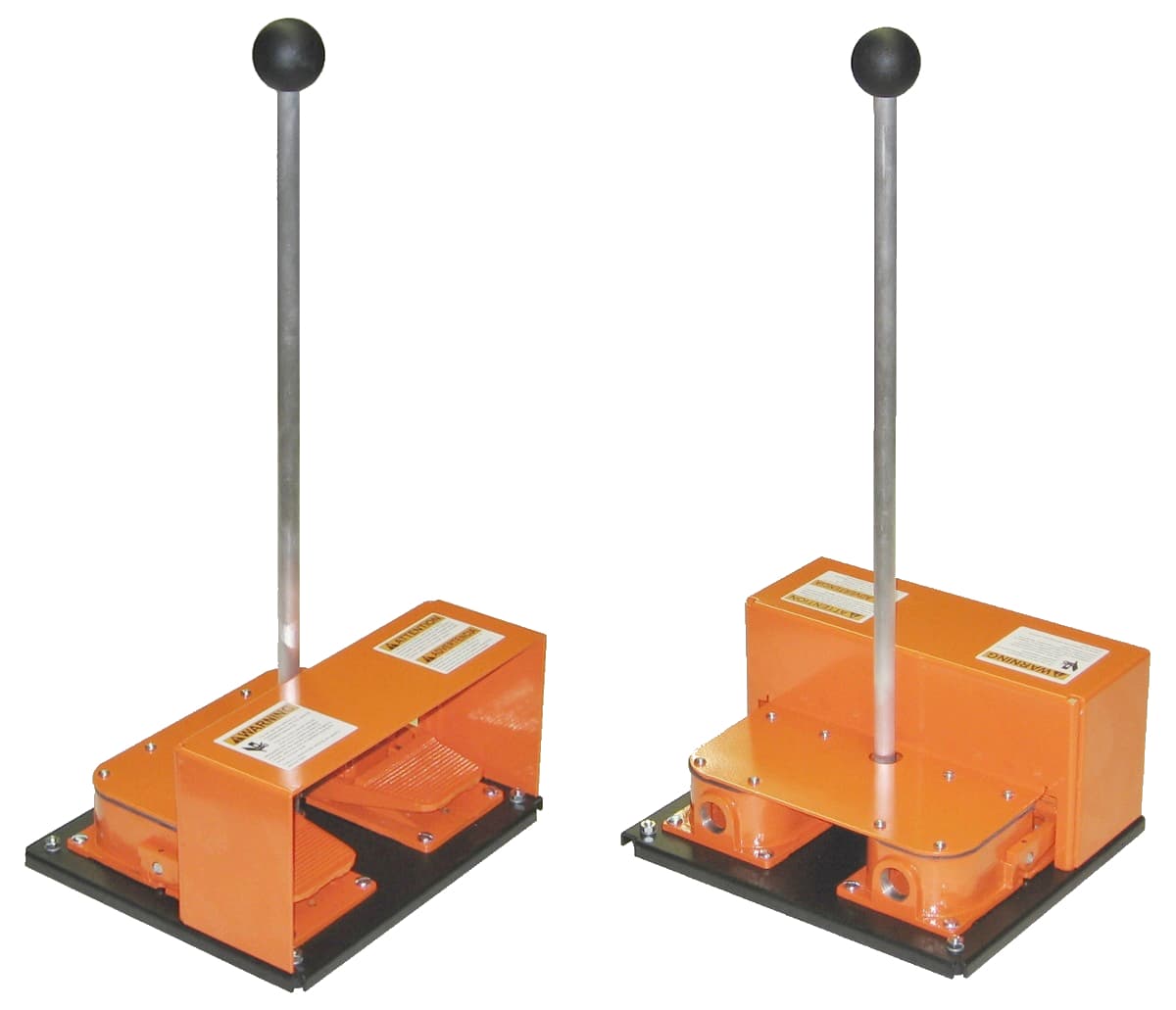 Need more information?
We can help.